Åland's Maritime Museum - Entrance
Address: Hamngatan 2, 22100 Mariehamn
Date: Wednesday 28 oct 2020 - Friday 31 Dec 2021
Show map


Address: Hamngatan 2, 22100 Mariehamn

Whether you're a salty sea-dog or confirmed landlubber a visit to the Åland Maritime Museum makes for a great day out. The Maritime Museum is open all year round.
Discover and experience the Åland Maritime Museum. Enjoy the interactive exhibitions, where thrilling stories and fantastic objects bring to life Åland's maritime heritage in a brand new way.

Climb a mast, call into port or go on a treasure hunt with Ruby the ship's rat.

The museum's beautiful auditorium seating 108 people can be rented for conferences and meetings. Together with the restaurant Nautical we can customise a package to suit you.

The admission charge to the Åland Maritime Museum includes two visits. You are welcome to use your ticket either to revisit the museum or to visit the Pommern

Museum is open oan a daily basis: September-May 11:00-16:00, June-August 10:00-17:00
Closed: 24.12, 25.12, 31.12.
For opening hours and entrance fees see our webpage www.sjofartsmuseum.ax
Visa mer
Book now - choose start date and product
Hotels
Distance: 106 meters
Hotell Cikada is a nice hotel within walking distance to all the sights in Mariehamn.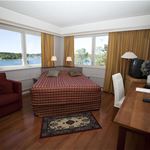 Hotels
Distance: 254 meters
Hotel Adlon is our cozy family hotel in Mariehamn's western harbor, located close to the ferry terminal with walking distance from city center and sightseeing.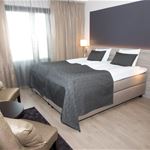 Hotels
Distance: 690 meters
Hotel Pommern is located in central Mariehamn, with easy access to shopping, sightseeing, bars and nightlife. Pedestrian street, playgrounds and beaches are all close by. Welcome to our family hotel!