The Åland Island Art Museum and The Cultural History Museum of Åland - Entrance to two museums under the same roof
Address: Storagatan 1, 22100 Mariehamn
Date: Thursday 29 oct 2020 - Friday 31 Dec 2021
Show map
Address: Storagatan 1, 22100 Mariehamn

Welcome to the Åland Island Art Museum and the Cultural History Museum of Åland.
You get two tickets for the price of one - the entrance ticket is valid for both the museums. Both museums are at same address.
The Åland Island Art Museum presents a broad spectrum of art on the Åland Islands from sculptures and paintings to modern video installations. In addition, the museum regularly presents special exhibits offering new impressions and influences to visitors. The art museum continuously seeks to be an inspiring forum for both artists and visitors.

OPEN
September-April closed Mondays
Tue-Sun 11-17
Thu 11-20
May-August open daily 10-17

CLOSED 2019:
New Year's Day 1.1
Good Friday 19.4
Easter Monday 22.4
Labour Day 1.5
Midsummer Eve 21.6
Midsummer Day 22.6
Christmas Eve 24.12
Christmas Day 25.12
Boxing Day 26.12

DIFFERENT OPENING 2019:
Epiphany 6.1 11-15
Maundy Thursday 18.4 11-15
Easter Day 21.4 11-15
Ascension Day 30.5 11-15
All Saints' Day 2.11 11-15
Independence Day 6.12 11-15
New Years Eve 31.12 11-15

ENTRANCE FEE
Adults 8 €
Children 7-17yrs 5 €
Seniors, studens 5 €
Groups min 10 persons, please see www.konstmuseum.ax or send an email to booking@visitaland.com.
Free admission on the first Thursday of each month.

By booking please note that the admission includes entrance for both the Åland Island Art Museum and the Cultural History Museum of Åland.
Visa mer
Book now - choose start date and product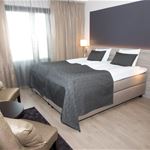 Hotels
Distance: 367 meters
Hotel Pommern is located in central Mariehamn, with easy access to shopping, sightseeing, bars and nightlife. Pedestrian street, playgrounds and beaches are all close by. Welcome to our family hotel!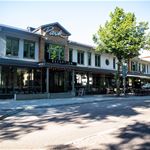 Hotels
Distance: 246 meters
Welcome to the friendly Park Alandia Hotel, a family-owned hotel in the centre of Mariehamn, and within a couple of minutes' walk from the harbours, shopping, restaurants, cafés, entertainment and activities.
Hotels
Distance: 317 meters
A four-star hotel with all sorts of opportunities! Relaxation, pleasure or conference? At Hotell Arkipelag you will stay next to the sea while being right in the heart of Mariehamn. A delicious breakfast buffet and an evening sauna are included.